How To Custom Build Server Computers
Build server computers review. Setting up a home server is a popular and useful activity. It can run a website, collect and send e-mail messages or download your music at home.
There are some guidelines in the making to Build Server Computers. Some few components will be needed and some you might already have. A computer, broadband network connection, a network router with Ethernet cable, a monitor and keyboard and CD/DVD driver or burner will prove quite handy if you plan to use the server for media.
The computer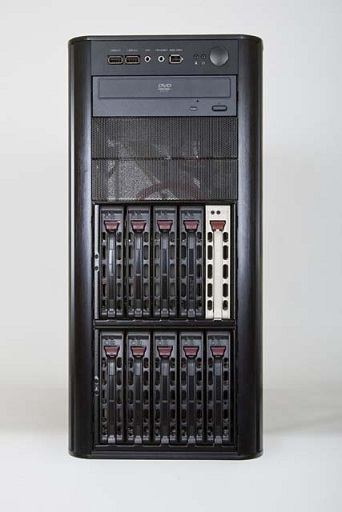 Your home server has a much simpler task of receiving requests for data and then sending that data as requested. Hence it will not use much processing power, especially without a graphical interface.
One with 64MB of RAM and a 300MHz processor can make a perfectly good server. In addition if it has perfectly good specifications it can handle anything thrown its way.
Memory
RAM is quite affordable these days and obviously the more it is the better.
Storage
Hard drive is the center of it all. If everything else is dead you can use the same hard drive in another comparable machine and pick right where you left off. Depending on the number of slots in your computer, you may have one or a few hard drives. Bigger is better in the long run.
Overheating
The server will be running all the time and overheating will be a problem. Solution to this can range from installing software, to monitor the home server temperature, keeping your CPU power supply cool with air water and liquid nitrogen to unlocking your processor and making it run slower but cooler. You can also use fans to send cool air into the system.
Network
The sever will have an Ethernet card and it works with the chosen operating system via checking the model number. Alternatively, you could purchase an up-to-date sever and use a desktop computer with a powerful, expensive and AMD-brand chips.
Connection
Any sort of connection will serve well. Fast speed is not necessary vital unless you are planning on streaming videos to a dozen users.
Router
A reliable router is best. It can be wireless and you can connect other computers to it wirelessly, but use the old-fashioned cable between it and the server.
Power
It is good to consider placing some sort of intermediary between your machine and the AC socket such as a surge processor or an elaborate power conditioner with hours of battery backup just in case you are in an area prone to power surges.
See Also...