Troubleshooting Your PC How To
At custom build computers we have put together the very best and easy troubleshooting your PC how to guide from an expert Look no further.
Custom Computers How To Articles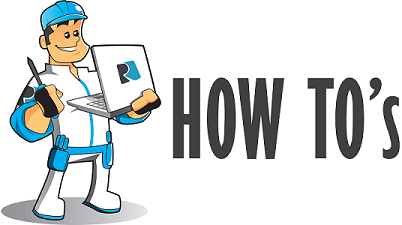 How to Extend Laptop Battery Life
Everyone is interested in learning how to extend laptop battery life.

Learning How a CPU Works
One of the questions raised by many people who own or want to build their own computer is how a CPU works.

How to Deal with Overheating Computer
It is rather stressing and risky to work with an overheated computer.

How To Make Bootable Pendrive
A common use of a bootable pendrive is to use it for booting into Windows. There are many reasons as to why you would want to have a pen drive.

How to Build your Own Custom PC Case
If you want to make your computer look unique, you can try to build your own case. It is simple to come up with your own case by following some simple instructions.

How to Repair Your Computer Audio Help
When it comes to computer audio, there are plethoras of possible causes to this problem but the good thing is that most of them can be easily fixed for they are based on the computer installation.

How to Connect Internal Speakers to Your PC
When one purchases a computer, they normally come with fully mounted internal speakers and audio jacks to connect to external speakers. However, at times, you have to replace the internal speakers when they age or face a severe damage.

How To Install Custom Modem
In case you do not have internet connection in your computer, then it is possible to install custom modem and get the same services. Custom modem can be both internal or external hence you can select on your preference.

How to Fix IDE SATA Hard Disk Problems
While most of the old systems used IDE hard disks, the new ones are available with the SATA disks. The only way the users can differentiate these devices is by checking the type of connector they come with, as they have different types for power and data.

How to Back up your system Files and Emergency Recovery
PC Backup means making copies of important files so that if the originals get lost or corrupted, then the copies can be restored.

How To Troubleshoot L2 Cache Problems
If your L2 cache fails, you're probably suffering system-locking conflicts much the way a memory error will stop a system cold.

How To configure IDE/EIDE devices
Configuring IDE is the usual interface for hard drives.

How To Repair PC Problems That Comes And Go
If a system boots successfully to the Windows desktop, you still might have a power system problem. Some problems are intermittent, that is, they come and go.

How To Repair Problems With The Power Supply Fan
Power supply fan noisy? An improperly working fan sometimes causes power supply problems.

How to configure IDE in Motherboard
IDE stands for integrated drive electronics and it is the main technology that is used to connect a hard drive to a motherboard.

How to assemble a laptop step by step
In any situation with the right tools, good instructions, a patient mind for performing frustrating work in limited space, it is possible to build a laptop from scratch.

How to Disassemble Any Computer
There are various steps that you should follow when disassembling you computer and they include.

How to Break Laptop BIOS and Self Post Screen Password
Breaking laptop BIOS is an essential step towards setting your own screen password.

How to Repair Laptop Power Pack
Laptop power packs are very important especially when using your computer away from home or for long hours.
How to Get Your Emergency Back Up Files Back
Everybody who has ever used a computer knows that it is very important to back up important files.

How To Help Women Choose a Computer Hardware
Choosing a computer Computers are a must have in almost every organization as well as homes especially for those who are working from home.

How To Connect PC Internal Speakers To a Motherboard
Connect the speaker cables to the corresponding pins on the PC motherboard. Here you have to be very keen as a slight mistake can lead to damage of the whole motherboard.

How To Fix Dead Computer Power Supply
When computer power supply dies its unexpected, unplanned and annoying.

How to Make a Recovery Disk from Your Own PC
In case you don't make your own recovery disks and the computer crashes it can be very costly to repair it.

How to Set Up a Computer Network Router for Home and Business
In case you are looking to learn how to set up a computer network router for home and business, then you can rest assured that you are reading the right article.

How to Fix a Jumper on a SATA Hard Disk
When you realize that a SATA drive is not booting as required, it means that it is not recognized by your computer's BIOS or it is simply incompatible with its controllers.

How to make your computer a Biometric
Biometric is a method used to identify people through the use of physical characteristics through the computer.

How to Backup Your Data with Any Computer Data Storage
Backing up computer data storage and information is very important because you will protect them from damage or loss in case anything such as hard disk failure or attack by viruses happens.

How to Test Your PC Memory Step by Step
When your computer experiences problems like beep codes, random crashes, reboots and program installation failure, chances are there could be a problem with its Memory.

How to Diagnose Your Computer
The best PC diagnostic card is specially designed to reduce the many expenses that come with repairs and building of computers.

How to View, Edit And Delete, Clean Your Computer Computer Cookies
In this age, online safety is a huge concern for many people, and for this reason, it is important to carry out necessary measures to avoid exposing yourself to security threats.

How to Fix PC System That Gets Restart When Playing Games or Watching Movies
Despite all these benefits, a computer can cause many inconveniences if it crashes.

How to fix the driver error IDE/SATA hard disk
Here we look at how to fix a driver with either an IDE or SATA hard disk.

How to Do Computer Comparisons before Buying Steps
Shopping for the best computer can be a difficult and challenging thing to do.

How to Upgrade Your Laptop Processor and Installation Steps
Upgrading and installing a laptop processor may seem to be a hard and challenging task to many.

How To Custom Build a Mini PC
Mini computers provide a great functionality of desktops and aesthetic minimalism.

How to Work Inside the Computer Case
Whenever you want to work inside the computer case, the first thing you are supposed to do is to make sure the computer is turned off and all cables unplugged.

How To Custom Build Your Own 3d Computer
When custom making a 3d computer, the only way that the computer can be made fast is by having a motherboard that does not wear off in a fast rate.

How To Connect Two Computers To One Monitor
The first step that is vital and central in the whole process of how to connect two computers one monitor, is acquiring a switch box that will establish the relevant connection that is needed.

How To Configure Your Own Video Editing PC
The amazing steps by steps guide on how to Buil your own video editing PC.

How to Stop Uncontrollable Pop Ups
Uncontrollable pop-up windows, simply referred to as uncontrollable pop ups, are separate advertisement windows that keep appearing when you visit a number of websites.

How to Repair Windows 7
The answer to the question on how to Repair Windows 7 could be a task you have no clue about how to start and finish.

How to Install Monitor and Drivers
One of the things you need to learn as you build your own PC is how monitors and drivers should be installed.
Have A Comment About This Topic?
Do you have a comment about this? Share it! Share it!