The Amazing PC Essential Tool
How to use essential tool to troubleshoot your computer. Often times when fixing a computer software system, you encounter problems like illegal operations, slowness of the computer, invalid page fault fatal exception error, run time errors, divide errors, the windows program stops responding, the computer turns off without warning, windows freezing or hanging, windows blue screen errors.
All these are computer problems that could be resulting from the software or hard ware parts of the computer. When it is the software part then it is a software trouble shooting problem. To solve them, an essential software tool for trouble shooting is required. Some essential pc tools to solve the hardware and software troubles would be:
Essential Tool for PC Troubleshooting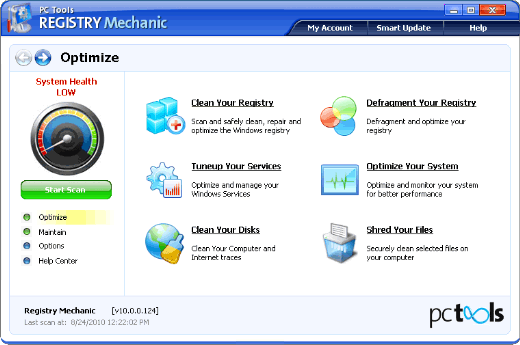 Hardware tools like screw drivers, needle nose pliers, parts retriever, diagonal cutters, ESD wrist strap, multi meter, flash light, loop back plugs, operating tools, vacuum.
Software tools like a trouble shooting software most of which are included in the operating system. The utility software should be recommended by for the software and hard ware you are using.
A Recovery CD, DVD or floppy disk for any OS worked on
Essential PC tools in Custom Made Computers
Today most companies and organizations are having their computers custom made to suit their needs. A custom built computer usually has all components built under the organization. This will fit with the individual company, organizational or individual needs. Carrying programs from PC to PC may bring about trouble shooting problems.
Some of these potable essential; tools include:
Backup tools like the Allways Sync n Go which helps you to copy folders and this is accompanied by a CD Burner XP Portable for burning CDs and DVDs
Data recovery tools incl
Security checking tools like the Portable Apps and Emsisoft Emergency Kits offer security against hackers. For more security, checks RE-Enabling the computer will also help to manage tasks.
For cleaning the registry and uninstalling utility, using the IOBIT toolbox will be beneficial. This includes the Win Fix program that fixes many problems at once.
Other useful tools include the Firefox portable for fixing online browser problems.
To correct other file and folder problems, use the Space Sniffer and Pea zip Portables to see hardware details and access compressed files respectively.
When all these terminologies seem confusing, you can get the help of a systems builder to help you customize your computer. Essential tools or PC support tools will depend on the amount of money you are willing to spend in solving the problem. The tools vary in sophistication.
See Also...