How to Make Firefox Faster
The amazing guide on how to make Firefox faster. There is nothing more interesting than to have quick internet speed. If you are using Firefox as your browser, you may want to do several things to make it even faster. Here are some of the things that you could try out:
Important Tips On How to Make Firefox Faster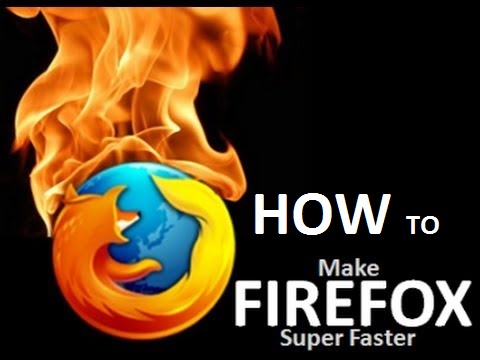 Try browser pipelining, which is one technique where many http request addresses are sent on a single TCP without necessarily having to wait for the feedback. This will help you achieve speed that you have been yearning for. Note that some of the servers may not be designed to accept pipelining. You can use the following steps to get pipelining: type about config-find network http pipelining- go to http proxy pipelining- double click it to set it for the pipelining.


You should delete the browsing history. Most of the sites you have visited before are stored on your desktop, which will further slow down the network. Deleting them may actually improve your browsing speed.


Another way on how to make Firefox browser faster is to Remove add-ons you do not need. Many of these add-ons just slow the browsing speed. You should consider storing important ones and discarding what you do not need to save.


You can also increase your cache limit to improve browsing limit. This only applies to people who have bigger storage capacities. Essentially, every time you visit a site, Firefox will save it and you will take less time to revisit the same site in the future. By increasing cache limit, you will have made it possible to have speedy browsing.


Another easy way on how to make Firefox faster is to go for trace monkey. This program is designed to increase the browsing speed- up to 20 times than your current speed. It is only available for people running a Firefox browser, and one must get the latest version for best outcome.


Another way on how to make Firefox browser faster is to Install Security software. One of the reasons why your browser may seem slow is because of the malwares in your computer. To deal with this, you can download some of the best internet security programs and install them on your computer. You will be amazed at how fast the speed will be after this.
You can seek professional's advice in case all the above tricks on how to make your Firefox faster do not work for you. You could actually have issues with the location of your browser and other software problems. Note that, every year, Firefox will come up with upgraded features. This means that you should be on the lookout for every feature available in order to Make Firefox Faster.
See Also...