My Letters on My Keyboard arent Working
Loads of people always questions about why My letters on my keyboard arent working why? This is a common problem with many computers and or keyboards. It is however good to understand that the causes of this problem could be so varied.
It could maybe a serious case or maybe just a small problem probably something slight you have not done like keying in your keyboard properly to the CPU. However, incase the letters on your keyboard are not responding to pressing, you should conduct a simple troubleshooting procedure systematically before looking to replace your keyboard or visiting a computer repair.
Letters on My Keyboard arent Working - Tips Guidelines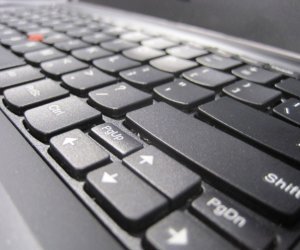 If your questions is about why my letters on my computer keyboard arent working then follow this easy step by step guide to get your keyboard working again:
Check that you have properly configured your Keyboard to the CPU; if this has not been done, your keyboard won't respond. Check also that you have not interchanged the keyboard's slot with the mouse's slot as both slots happen to be next to each other on a standard computer.
You could also check on your computer driver if it has been updated. Cases of an updated driver have been reported to cause slow response of the keyboard numbers. The largest clue that the problem is actually on the driver is only a few keys don't work.
Check whether someone or you spilled a liquid on your keyboard. This damages the pad on which the button lies on making it impossible to type.
It is advisable to unplug and plug in the keyboard again. Incase of a persistent problem, check with the best computer experts. Experts are dedicated to offering the best solution to computer problems.
They assist in designing and assembling bespoke computers, computer that is catered to your specific needs. And now troubleshooting keyboard problems is part of their bargain.
See Also...

How Do I Recover Files From A Broken Laptop?
Since a laptop is a machine that you can always travel with, it is always exposed to a number of things that may lead to its breakdown. In the event that your laptop is broken, it means that you are likely to lose all the data that was stored therein.


Have A Comment About This Topic?
Do you have a comment about this? Share it! Share it!