My PC Wont Boot Even In Safe Mode?
There are certain times that you can realize that your PC wont boot even in safe Mode even when you go through the safe mode process. This is problem that most PC owners are often faced with. However, it should not be a cause for alarm since there are ways through which the problem can be solved. It is always advisable that you switch your machine to safe mode boot in case you learn that it is going down in terms of speed.
In the event that you have switched to safe mode and the PC still does not boot, do not panic. Continue reading for more information on how to go about fixing the problem.
Why My PC Wont Boot Even In Safe Mode?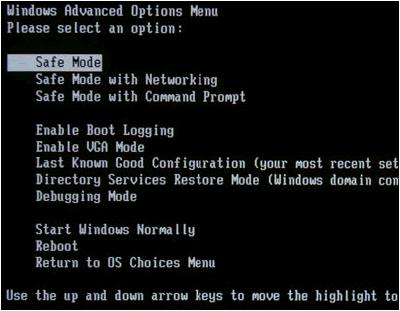 There are several things that can prevent your PC from booting even on safe mode. One of the problems that the PC may be faced with is a virus. In the event that your PC detects any kind of virus that might hinder your activities on it, the PC can shut down to prevent any further effects.
In case there is a message on the screen that points out the particular driver that has been affected, it is advisable that you disable it before you restart the machine. Besides, you can also check for driver updates for repair in order to restore the PC's performance.
This kind of problem can also occur as a result of in sufficient disk space. Be sure that check the available disk space in your PC and ensure that it is sufficient for its operation.
The other reason that can prevent your PC from booting even on safe mode is a problem with USB drives and connections. It is advisable that you remove all the peripherals and then begin plugging them in, one at a time in order to know the source of the problem.
See Also...

How Do I Perform a Startup Repair or Repair Installation of Windows?
The Repair Installation of Windows is another way of optimizing the performance of your computer without necessarily doing an all throughout Clean Windows Repair installation.


Have A Comment About This Topic?
Do you have a comment about this? Share it! Share it!