Socket 775 Motherboard
There are different socket 775 motherboards in the market today. This may make it hard for one to make the right choice of the board to purchase. However, there are certain specifications that one should look at while purchasing a motherboard.
Socket 775 Motherboard Specifications to Consider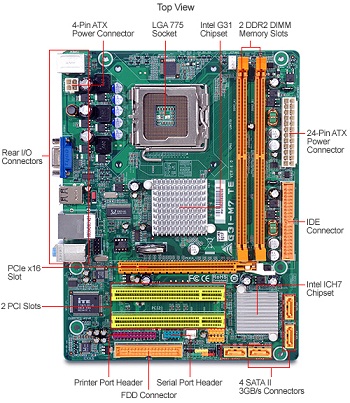 A good socket 775 PC motherboard brand should come with warranty. It should be affordable in consideration to the market price of other motherboards. It should unleash latest power of desktop processing. It should be easy to identify the processors it supports.
Socket 775 PC motherboard has offered the best solution to Prescott Pentium 4. This is due to its better regulation for voltage and socket interface. With this motherboard, the issue of power supply has been ameliorated via the improved regulation of power.
The only challenge is for someone wishing to transit to socket 775 needs to upgrade to DDR2. This is basically due to the high cost involved with some motherboards and also the PCI express card for video in some socket 775 PC motherboards. These added to the cost of the CPU may make many users unable to upgrade their systems.
However, there are socket 775 PC motherboards that can allow the user to enjoy benefits of this technology without requiring the DDR2 memory. Some of these are;
Albatron PEX865 PE7 pro which is based on the chipset of Intel 865PE. Chaintech V915P which is based on the chipset of Intel915.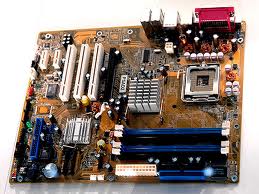 With these motherboards, one is able to upgrade their systems without spending a fortune. Considering that technology changes every now and then, it is important to always be on the look out.
This will make it possible to find out the available alternatives that can enable you to use socket 775 PC motherboard without spending a lot of your money. Knowing their specifications before purchasing is also very important because these will determine the processor to use in your computer.
See Also...