Gigabyte Motherboard
The amazing gigabyte motherboard for custom PC building review. In this new era of computers, many innovations are emerging everyday. They come with more sophisticated features, that are aimed at making it more user friendly.
Building a PC With Gigabyte Motherboard
The emergence of Intel Clark dale processors has brought about the creation of mainstream level motherboards including the common H55 series. This chip set up has in turn given rise to a more modified motherboard creation of the H57 series.
This new chip set has brought extra features that make the PC more user friendly. The first company to introduce the H57 motherboard series to the market was Gigabyte.
This Gigabyte computer motherboard provides more raid support and punch. It also has extra features, which render it more user friendly. One of the most interesting Gigabyte computer motherboard features is the USB 3.0 that comes through its on board NEC UPD720200 host controller.
It also contains several display connection options such as DVI, display port, and HDMI. What's more, it comes with a Gigabyte Ultra durable 3 design with very impressive components.
It also provides 2 Oz copper and other additional functions including Smart 6 PC management, energy saver utilities as well as DualBIOS. Gigabyte-motherboard comes with a 3 USB for boosting power, providing extra compatibility, and greater power for all the USB devices.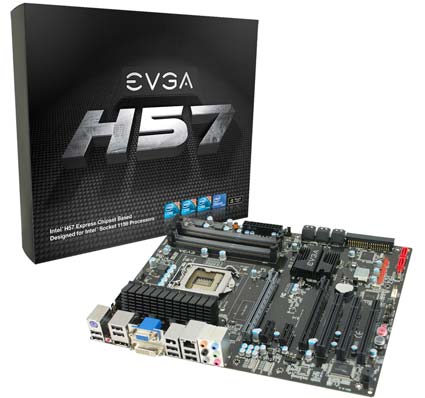 With Gigabyte PC motherboard, you won't have to experience unstable power delivery since it has fuses that ensure there is less voltage reduction. Incidentally, this Gigabyte computer motherboard comes in a black PCB, something very unusual since all Gigabyte PC motherboards normally come with blue PCBs.
This user-friendly machine is mainly targeted at the higher-end market. There is no other type of motherboard that has proved to have an unlocked performance than the Gigabyte H57 motherboard.
After a string of tests, it has been proven that this motherboard has the best overcloking results. You need to take a closer look at it to notice some of these exciting features.
See Also...