PC Tune Up Tips
One can do PC tune up using our following easy basic steps. As we all know every electronic from cars to pianos need to be tuned up for them to keep working well. The same goes to computers.
In the following article, we will be looking at various ways recommended, when tuning up your computer. The guidelines will present you with a soft and competent running of your computer, if followed correctly. All that is needed to make this a reality is a window based computer and a USB drive.
The Best PC Tune Up Steps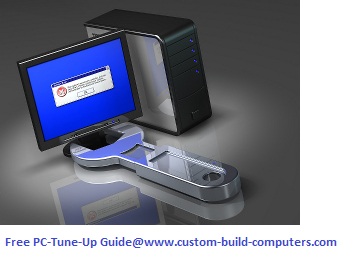 First step is to make sure that your computer gets updates every now and again. This enables your computer to be up to the speed with the current services offered. If your pc does not give you the automatic update, you can always download them from your operating system manufacturer's website.
The next step is to identify the performance of your pc. You can easily do this by clicking on the start button present at the desktop, then click on the search icon, type the word performance.
From the outcome you will get after search, click where performance information and tools is at. The information you get will help you identify the efficiency of your computer.
The third way to tune up your PC is to have a check on your action center. It is an area where messages plus warning signs are placed. However, when there is nothing to report chances of you seeing it there are nil.
Otherwise always choose either to solve the problem at that specific period or later on. You may also decide to increase your system pace. You can purchase a system booster known as Readyboost which uses available space from USB device to boost your system rate.
Another useful step is to make sure that you utilize efficiently the brain center of your pc. This is the Central Processing Unit CPU. Always check its performance at window task manager tab.
The sixth stepis to check for presence of any for of virus or spy that are likely to harm your pc. You can only be able to identify them if you notice some changes on the speed and popping up of the windows, without your notice.
Another step is to always clean up the hard drive. This can be done by the use of Disk cleanup. Do away with any files and documents present at your PC, which you do not need anymore.
The eighth process is to uninstall any program that is not necessary at you PC. Another step is to defrag pc's hard drive. This is done to clear the files that have moved around the hard drive. The final step is to try using trouble shooting program to fix any problem your PC might be experiencing.
See Also...